Now, more than ever, we're distracted, busy and anxious – outside and inside our minds.
Everything is pining for our attention.
There's a lot of yang/yin, push/pull energy now and it can be overwhelming to choose between taking action and trying new things or slowing down and relaxing.
You're holding a lot right now. It's overwhelming.
When the mind puts pressure on you that you "should" do something, I always find it's best to step back, create space and get quiet to attune to my heart and truth to lead the way to what "feels" right.
That will look different for each person. Self-care will look different for you at different times.
Here are 3 ways to stay grounded and curate calm during times of unease and uncertainty:
Focus on what you DO have control of
There is a quote by Byron Katie that always helps ground me when I get untethered:
"There's your business, Other people's business and God's Business"
Worrying or controlling other people's or God's business creates more suffering.
Focusing on what you DO have control over creates more empowerment and ease (even if there are fleeting moments of peace). I know, easier said than done.
How do you want to feel now? Empower yourself by taking action to feel that.
What's not serving you? Release what is creating angst.
It may be time to delete some social apps or watch less news, so you stay sane. Or make space to rest and renew. Or set loving boundaries.
You can't control the outcome, but you can control your thoughts, words, actions and energy. Attuning to this emboldens and liberates you to be the person you want to be and feel how you want to feel.
Meditation is a great tool to cultivate awareness and drop the story so you can attune to the truth.
Curate Self-Love
To me, self-love is a verb. It's an action of fostering support for yourself, checking in and asking how are you doing, what do you need and connecting to your heart to honor how to best support your well-being.
Self-love is the nurturing of your spirit and being radically on your own side.
This means leaning into fear, trusting yourself, continually naming and claiming all of who you are — even the darkest parts, practice compassion and allowing yourself a ton of grace.
Where can you offer compassion in your life?
What do you need to hear to feel supported?
Take care of yourself, so you can take care of others
If you drove a car and never had time to fill up for gas, it would break down. Similarly, we humans break down when we are depleted.
How do you fill your tank?
Self-care will look different to each individual and it may change.
Although we're regulated to stay indoors and practice social distancing, sacred time may look like: getting out in nature (provided its safe), getting fresh air, journaling, meditation, living room yoga, spending quality time with loved ones, trying out a new recipe, learning a new indoor hobby, reading books that have been collecting dust bunnies on your nightstand, or finally sitting down to write that book you've been wanting to write for years.
Get quiet and turn down the volume of your mind so you can tune into your heart that is your internal GPS whispering where to go and what to do next.
What rituals can you do to help ground you?
How do you connect to yourself?
We are all in this together. Take care of yourself, so you can take care of others.
Showing up for yourself is one way to spread much needed love during this time of increased fear and uncertainty.
Peace begins with you. I'm thinking of you and sending you love and support. You can do this!
Audrey is a Yoga Instructor, Soul Mentor, Podcaster, Writer & New Mom, and she is working on something BIG.
She loves providing tools to cultivate deeper self-love and connection, so you can be the person you want to be and embody your truth:
You are enough and you matter.
That is why she is launching: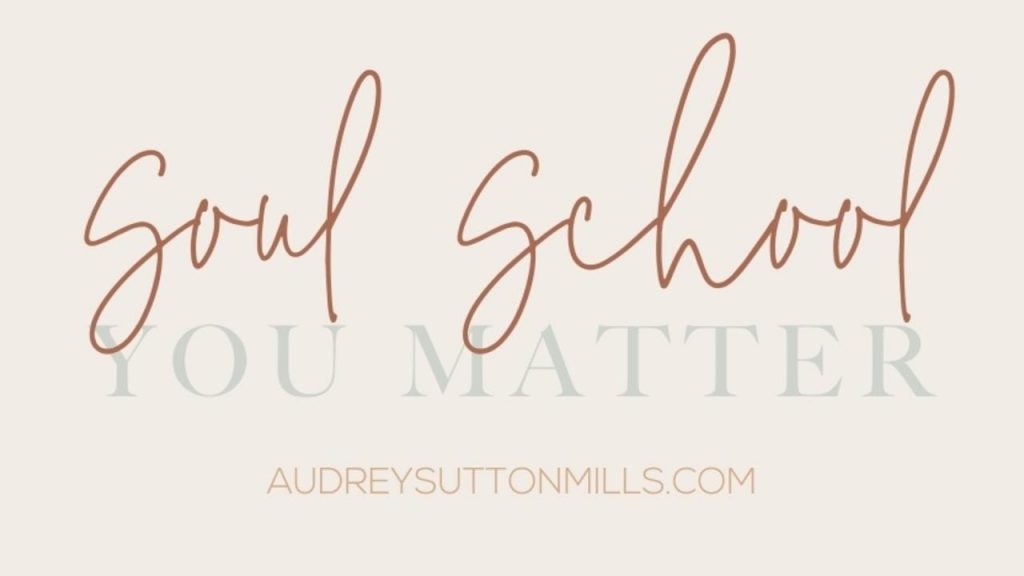 If you have been thinking that you could use tools to:
Cultivate more self love
Release limiting beliefs
Quiet you inner critic
Celebrate yourself and
Become the person you want to be
Consider joining SOUL SCHOOL and become a part of this life changing experience. Use the code SELFLOVE for $100 OFF.
You can connect with Audrey at:
AudreySuttonMills.com, on Instagram, Facebook, and her blog.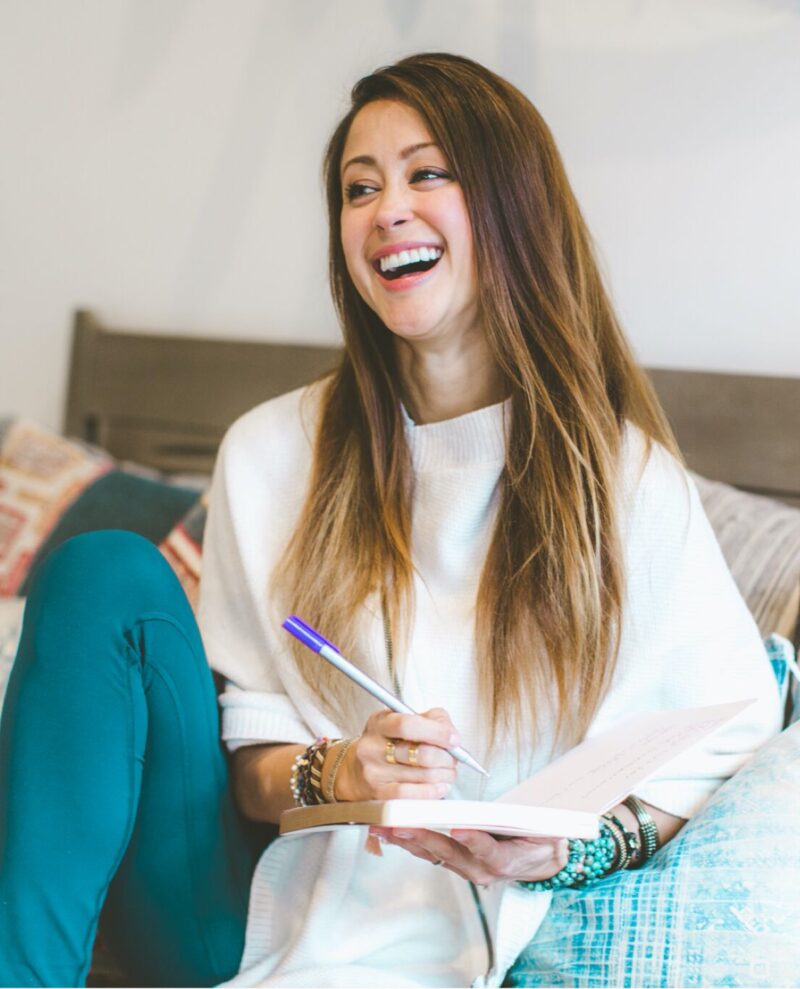 Be the first to know about new arrivals, exclusive sales, inspiring stories and more!