We know shopping for Christmas during the Holidays can come with unwanted stress…
What if we can spin that around and actually feel good about every single purchase we make?
Giving to our loved ones already brings us joy, but when we give with a purpose, that joy is 10 fold.
So we put together 5 tips to make your shopping experience more joyful + purposeful!
1. Make a list.
List all the friends, family & loved ones that you would like to gift this Holiday Season. Starting organized helps you jump start your shopping the right way and avoid any unnecessary stress.
2. Be an early bird shopper.
Make sure to buy your gifts before December 18 to ensure online gifts make it on time and so that you have everything ready to wrap & give before Christmas.  When the time comes to spend it with your family you will appreciate having everything already done and will feel more relaxed, joyful and present.
3. Shop online.
Instead of driving around & waiting in line to check out save that time and spend it with your loved ones!
4. Support small local businesses.
When you shop from a small business you are supporting not only a dream, but you are also supporting a family directly and that is something you can feel really good about.
5. Put your money where your heart is.
We believe that with every purchase we make we cast a vote for how we want the world to be. If you believe in a cause, purchase from companies that are making a difference and working hard to support that cause.
Imagine feeling good about every single purchase you make.  
Feel good in knowing that the money you spend is contributing to a greater good not only for the planet but also for it's people.
At MG Surfline we mindfully create every single product with love.
Everything you'll find is ethically + sustainably made in the US.
We are driven by a higher purpose, to protect our precious oceans.
If this resonates with you…
join our community of women loved by the Ocean!
SIGN UP HERE and enter to win a $200 shopping spree!  The lucky winner will be announced on December 12, 2019 via e-mail. If you signed-up and are already a member then you are automatically entered to win!
We hope our tips help you enjoy a joyful + purposeful Holiday shopping experience.
Happy Shopping!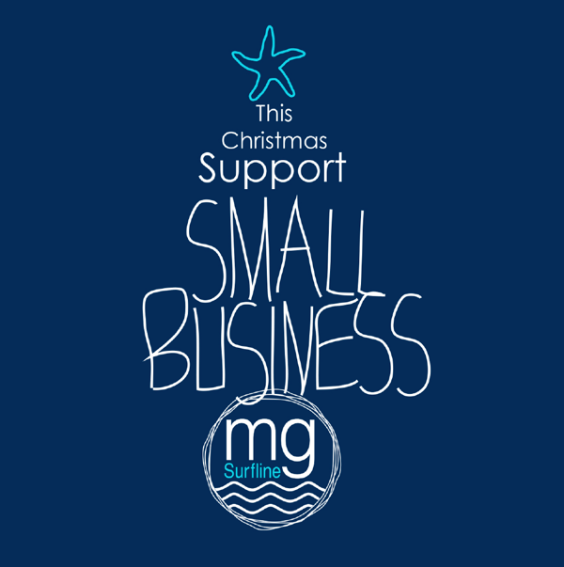 Be the first to know about new arrivals, exclusive sales, inspiring stories and more!