World Clean Up Day is one of the biggest global environmental movements of our time, inspiring + uniting people across the globe for a common purpose to clean our planet.
Last year, World Cleanup Day became a green wave of clean ups, uniting 18 million people across 157 countries for the biggest waste clean up in human history. Clean ups started in New Zealand and traveled around the world ending in Hawaii.
In honor of this day we wanted to feature two people, just like me and you, and their extraordinary clean up story.
We hope their journey and efforts will inspire you to take action too. Together as a global community we can make a difference.
PLAS TREK 2019
Brian and Heather from Plastic Symptoms embarked in an epic 1,200 mile Plas Trek around the entire state of Florida to:
Clean up our beaches.
Provide temporary relief to plastic pollution along our coast.
Inspire + promote simple choices so we can be a part of the solution.
In their own words: "plastic is everywhere and if we don't do our part now to start cleaning it up, refusing single-use, and educating the world of its dangerous side effects, we will reach a point of no return".
They started their journey near Jacksonville, continued south along the east coast of Florida, around the southern tip, up the west coast and into the panhandle.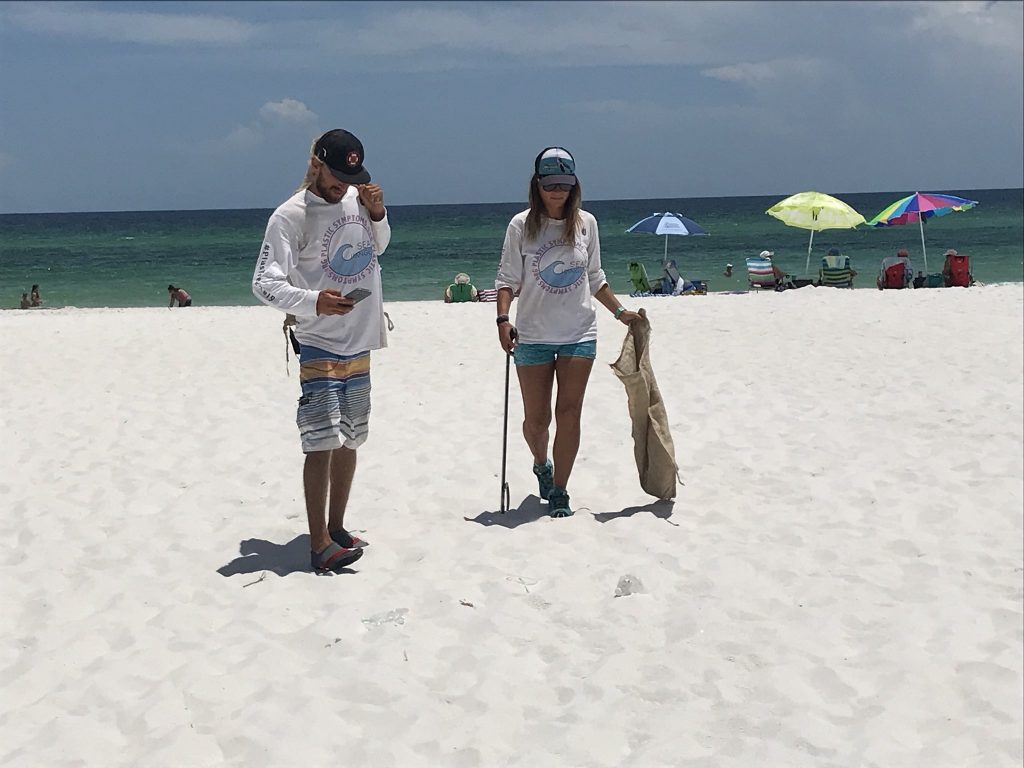 During the entire hike they documented their journey on social media and YouTube generating awareness, educating and promoting change.
The Florida community responded by not only joining the hikers to clean their local beach, but also donating water and food, and offering them a place to stay. Soon this epic trek became newsworthy and their journey was featured in News 4 Jax, WPTV, Fox 15, The Coastal Star, Palm Beach Daily News and The Palm Beach Post.
The Plas Trek 2019 ended in the Capitol of our state with an impactful message: plastic pollution can no longer be overlooked, change needs to happen now.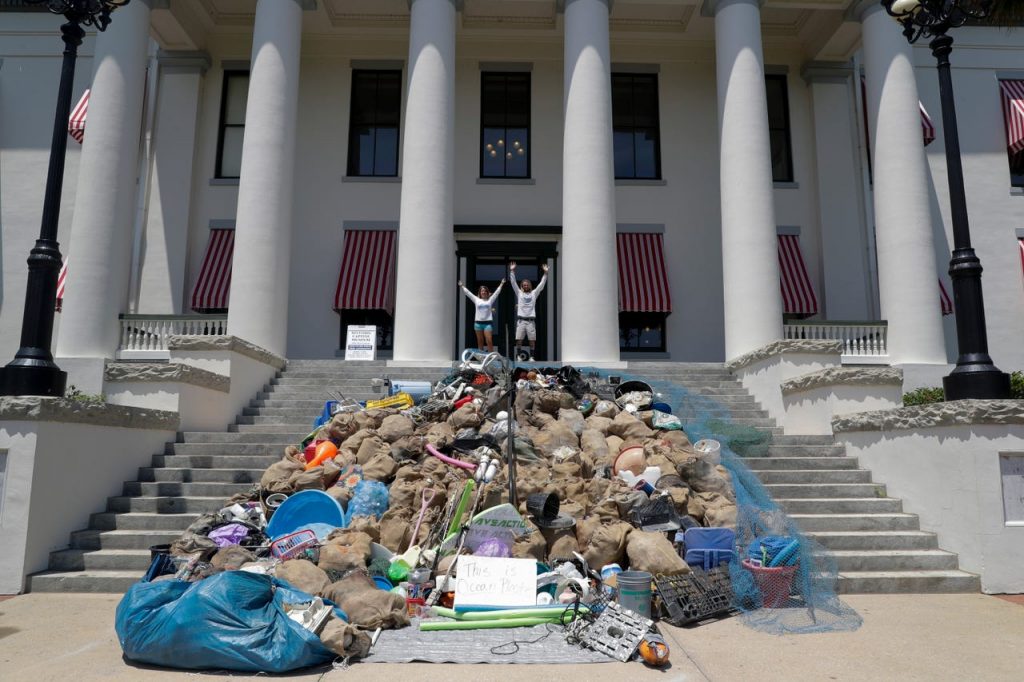 Although it would be nice to leave it up to our government to clean up the mess, the truth is WE need to take action and not only by helping clean our local beaches but by stopping the pollution from its source.
We hope this mammoth of an accomplishment from our friends at Plastic Symptoms inspires + encourages you to do what you can to protect our oceans.
REFUSE single use plastic. When ever possible "say no to plastic".
REPLACE plastic products with reusable long lasting alternatives.
REDUCE & REUSE everyday plastic products when possible.
RECYCLE, but first REFUSE!
CLEAN UP your local beach, if you see trash pick it up.
Join us in our mission for a plastic free ocean!
Be the first to know about new arrivals, exclusive sales, inspiring stories and more!