On 24 April 2013, the Rana Plaza building in Bangladesh collapsed killing 1,138 people and injuring 2,500 more. 
There were five garment factories in Rana Plaza all manufacturing clothing for big global brands. The victims were mostly young women.  It is considered the deadliest garment-factory accident in modern human history.
The Fashion Revolution movement was born after this tragic accident and the realization that change needed to happen.
Fashion Revolution is a global movement looking to change the negative effects of the fashion industry and work towards positive change by raising awareness and promoting more ethical and sustainable practices in fashion.   They call for reform and a new social order by focusing on the need for greater transparency in the fashion supply chain.
"We are people from all around the world who make the fashion industry work. We are the people who wear clothes. And we are the people who make them. And we believe in a fashion industry that values people, the environment, creativity and profit in equal measure. We want to see fashion become a force for good." – Fashion Revolution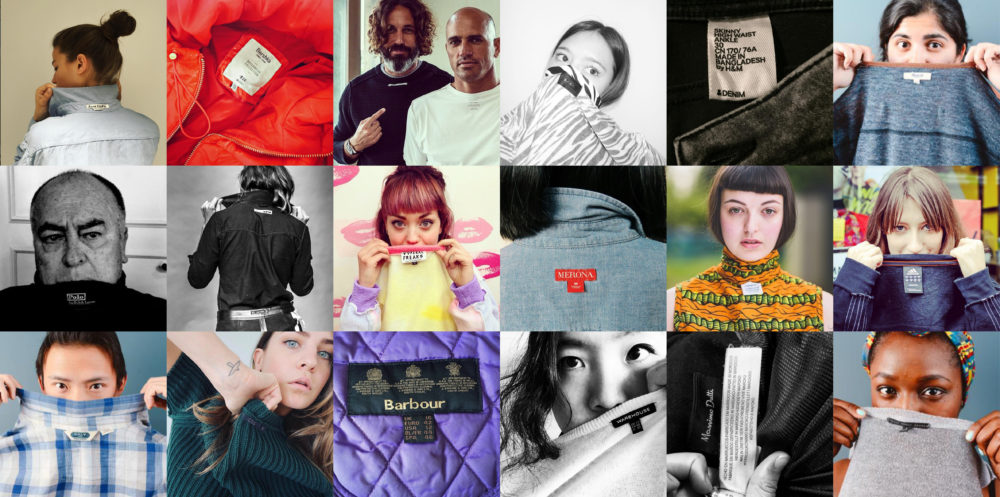 So, why do we need a Fashion Revolution?
 Unfortunately, much of the global fashion industry is exploitative and damaging to our environment.  In general there is little transparency in the fashion industry and a lot of consumers don't know how their clothes were made and at what cost.
"We love fashion, but we don't want our clothes to come at the cost of people or our planet." – Fashion Revolution
"We believe transparency is the first step to transform the industry. And it starts with one simple question: Who made my clothes?" – Fashion Revolution
This simple question gets people thinking differently and wondering about what they wear. As consumers, our questions, our voices, and our shopping habits can help change things for the better.
In remembrance of the tragic Rana Plaza factory collapse, Fashion Revolution week encourages millions of people to ask their favorite brands 'who made my clothes?' and demand transparency in the fashion supply chain.
We encourage you to ask the question 'Who made my clothes?' Download the poster and use it to post the question on social media platforms using the #whomademyclothes.
As conscious consumers we have the power to change the world.  Every time you make a purchase you are casting a vote for what you want and how you want the world to be.  Encouraging brands to answer the question 'who made my clothes?' pushes the fashion industry to be more transparent.  Transparency helps make the fashion industry accountable and sustainable.
Join the Fashion Revolution!