Beautiful and talented twins sisters, Ashley and Brittney, describe themselves as acai bowl addicts, fitness fanatics, beach bums, with a passion for creating healthy, vegan recipes.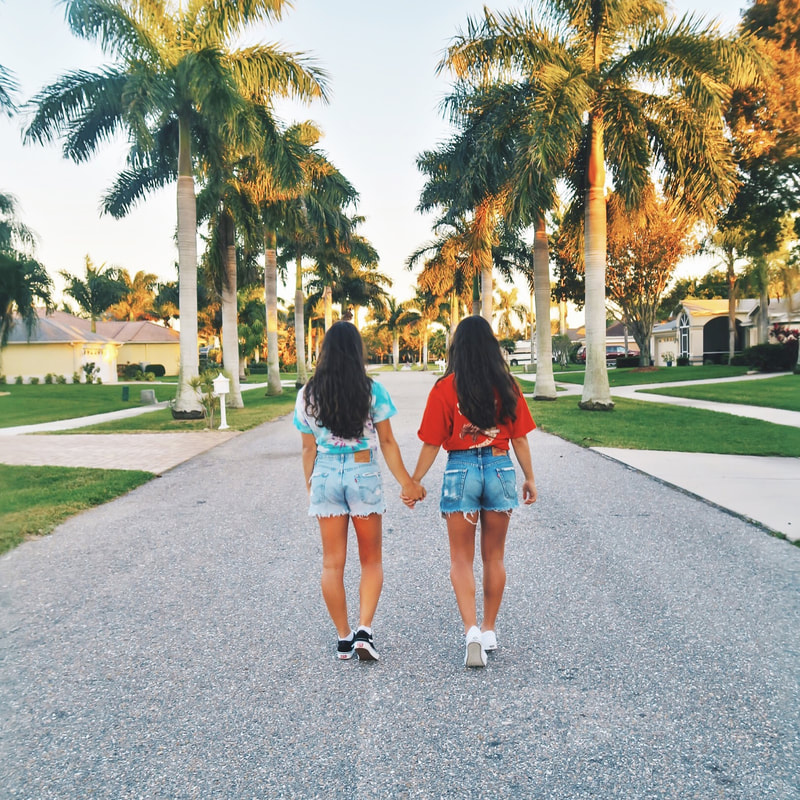 "We became interested in a vegan lifestyle after high school graduation. Initially, we perused it because we were intrigued by the health benefits, but we quickly discovered there is more to veganism than weight loss and health benefits, and became aware of the cruelty in the meat, dairy, and poultry industry.  Slowly, we began taking the steps to transition to a vegan lifestyle. We replaced regular milk with almond and coconut milk, swapped whey for vegan protein powder and yogurt for dairy-free alternatives, and stocked our fridge and pantry with an abundance of veggies and fruits, grains, and plant-based sources of protein.
Now, we feel we're at our healthiest point both mentally and physically living a vegan lifestyle, and we thoroughly enjoy nourishing our bodies with the most nutritious foods possible while contributing kindness and compassion towards animals and the Earth".
We are happy to have Twins Kitchen as part of  MG Surfline™ Our Life & Style!!!  They will be creating delicious recipes made specially for Active, Healthy, and Passionate Ocean Lovers! 
Check out this delicious, energizing snack and recipe for on the go beach days.
 Energizing Salted Peanut Butter Bliss Balls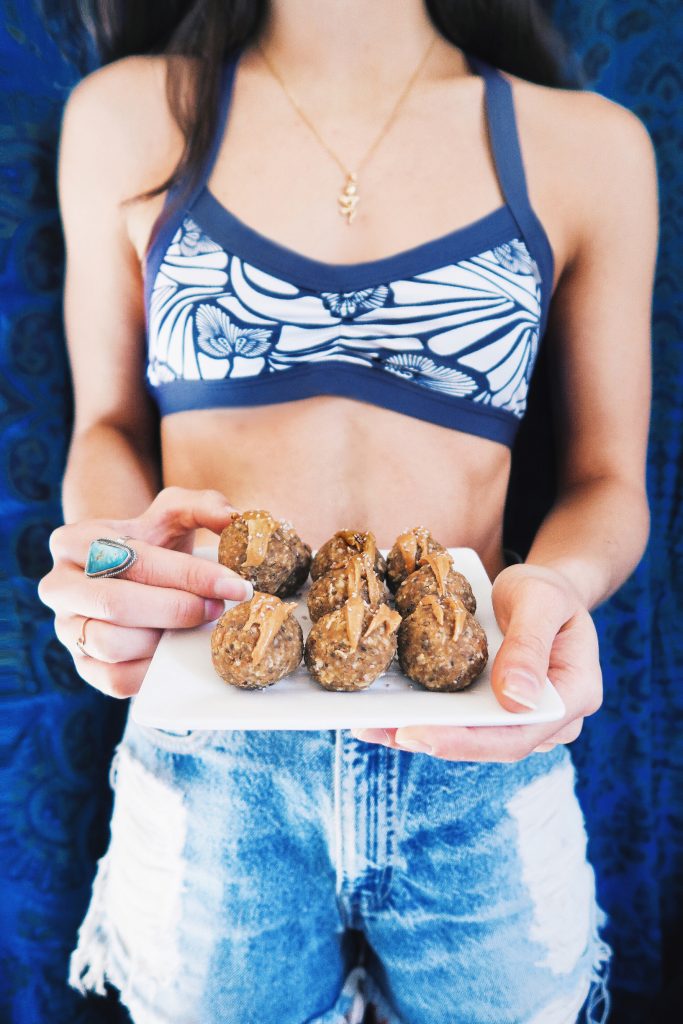 "My sister and I love making our own healthy snacks to grab on the go or bring to the beach, including homemade bliss balls. Made with nuts, seeds, superfoods, and plant-based protein, these Salted Peanut Butter Bliss Balls are not only fun and easy to make, they're delicious and full of wholesome ingredients, which make them the perfect grab-n-go snack. After a long day running errands or out in the waves, we love refueling with these Salted Peanut Butter Bliss Balls because they provide a perfect balance of protein, fiber, antioxidants, healthy fats, and energy. This recipe is no-bake, super simple, plus, it's a great way to curb your sweet tooth.
Throw these bliss balls into your beach bag next time you head to the beach for the perfect, energizing snack."
Recipe:
1 cup oats
½ cup creamy peanut butter
¼ cup plant-based protein powder (we used Amazing Grass's Protein Superfood Pure Vanilla Mix)
1 tbsp ground flaxseed
2 tbsp chia seeds
½ cup almonds
1 tsp vanilla extract
½ tsp Himalayan sea salt
½ tsp cinnamon
2 tbsp maple syrup
¼ cup water (add a few more tbsp as needed)
Directions:
Place all ingredients in a food processor or blender and blend until combined in a loose dough. If too dry, gradually add a few extra tablespoons of water, careful not to add too much.
Use a tablespoon to roll the dough balls, repeating until all the dough is used.
Roll the bliss balls in chia seeds, cacao nibs, coconut, or drizzle with nut butter if desired.
Store extra bliss balls in the refrigerator up to 5 days.
For more about them visit them  www.twinskitchen.net @twinskitchen