😱 Yes, you read that right, nearly three million bottles, every hour of every day.  
LESS THAN 30% OF PLASTIC WATER BOTTLES ARE RECYCLED.
So where does all that plastic go?
1. Landfills
Plastic doesn't biodegrade and instead it sits in landfills for hundreds of years. Unfortunately landfills are among the biggest contributors to soil and ground water pollution.
A staggering 80% of the items buried in landfills could be recycled!
2. Our waterways, rivers, lakes and ultimately our Oceans… 
Plastic is approximately 90% of all trash floating in the oceans. Sadly it is estimated that 8 million metric tons of plastic end up in our oceans every year, which is equivalent to dumping the contents of one garbage truck into the ocean every minute!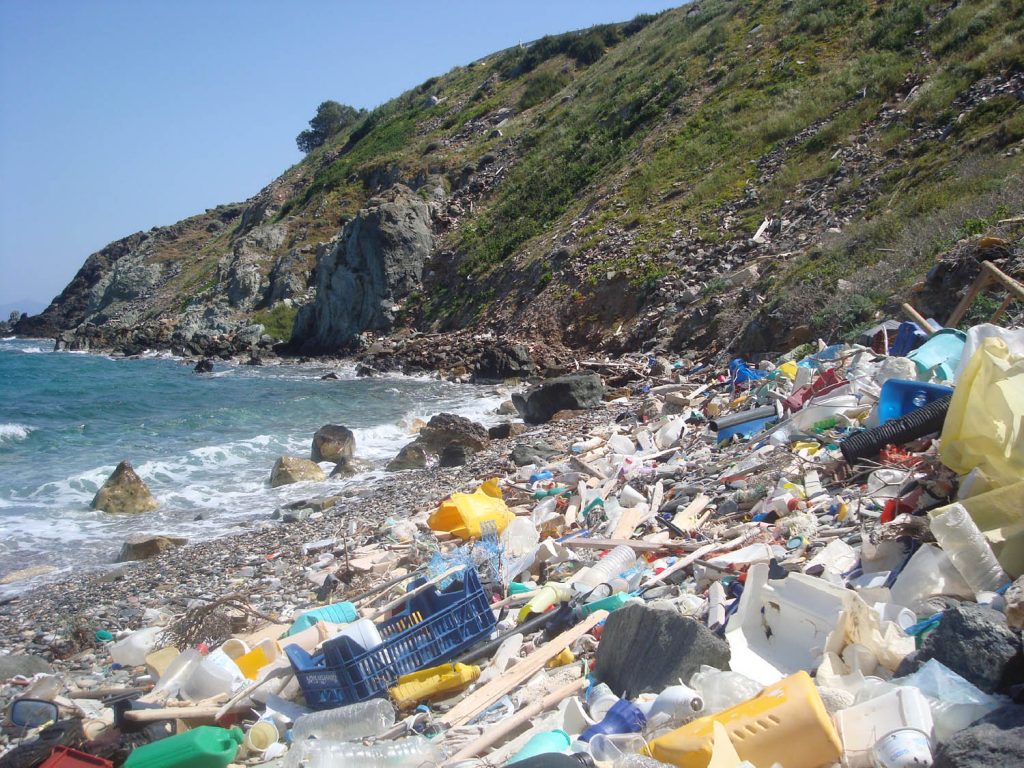 The global issue of plastic pollution may seem overwhelming, but there are simple choices, simple shifts to our everyday habits that we can all work on together as a global community.
REFUSE SINGLE USE PLASTIC WATER BOTTLES.
Get your own reusable water bottle and use it to talk with your friends and family about the environmental impact of using single-use plastic and inspire them to make the simple choice of refusing single use plastic and replacing it with reusable alternatives.
There are many options in the market including some colorful and beautifully designed bottles. Our favorite are the insulated metal bottles because they keep our water cool even after long hours at the beach!
Check out the Wave of Change Insulated Bottle from our friends at Waterlust. For every bottle sold they pick 1 pound of trash!  How awesome is that!
Use Code: MGFRIEND  at checkout for a 10% discount at Waterlust.com
IF YOU DO END UP USING PLASTIC BOTTLES, RECYCLE THEM.
Plastic bottles are not trash. Imagine them as a resource to capture and repurpose into amazing new high value products, just like our swimwear and activewear, which are made from recycled plastic bottles!
Sign up for our newsletter to stay in the loop on the fight against plastic pollution and join us in our mission for a plastic free Ocean.
We leave you with this educational, interesting and inspiring video so you can learn more:
@mgsurfline #MGSurfline #sustainablefashion #ecofriendlyfashion #nosingleuseplastic #PlasticFreeOcean #OceanPollution